Leading Small Businesses are Three Times as Stressful as Raising Children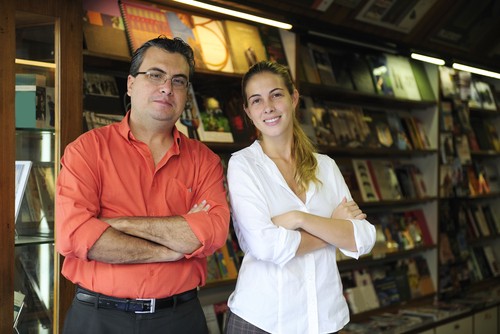 Managing your own small business can be more stressful than raising children or maintaining a healthy relationship with your spouse. But as the decision-maker in your company, you have the ability to guide and grow your business by creating your own model and path to success.
Small business owners consider managing the ongoing success of their business to be twice as stressful as maintaining a healthy relationship with a spouse and partner, nearly three times as stressful as raising children and more than four times as stressful as managing their own personal finances, according to the latest Bank of America Small Business Owner Report. Despite the sacrifices small business owners must make, there is a major advantage to setting your own goals and designing an operating blueprint. Big companies are burdened by boards of directors and investors who often have a limited view of ongoing operations and lack the perspective or information required to guide an enterprise. In a small business, you are the leader. You make the rules.
Here are some tips on striving to succeed as a small business:
1. Be Nimble; Be Quick
Smaller businesses have the advantage of being able to make choices and implement changes without the exhaustive process and conflicting points of view that slow down major corporations. In a digital age, where nimble competitors can start up from any place with Internet access it's essential to always think long-term by act fast when you have a great idea. You need to anticipate your rivals and constantly innovate to stay ahead. This requires leadership with agility.
2. Embrace Technology
Nearly two thirds, or 64%, of the BofA survey respondents said they wish they took better advantage of technology innovations to help manage their business. If a small enterprise can identify a genuine need, technology exists to fulfill that need both locally and globally. There are no barriers to entry in an age where anyone with wireless can cheaply and quickly access the enabling technologies needed to execute their business model. It comes down to creating the right operating blueprint that connects the dots between your business model and application of accessible technologies.
3. Marketing Matters
The survey found that small business leaders believe marketing their enterprise is a key driver for generating more revenue over the next 12 months. In the Internet age, anyone can be a maven, create sleek website, or build an app for customer service. The hard part comes with building the brand that you market in an effort to gain and retain customers. Affinity as a brand requires leveraging customer experiences. Small business owners must analyze the strengths and weaknesses, or opportunities and threats that can propel or impede their goals. It doesn't matter how flashy your website looks, if it's not easy to use and doesn't leave the customer with a positive experience, they will get it elsewhere. Shifting to an experience-based economy means customers' memories of an event become the real product they buy from you. This is key to your brand and that's what you market.
4. De-Stress for Success
Certainly success doesn't come without sacrifice, but be sure you're not giving up too much to manage your business. The BofA survey indicates that small business owners routinely forgo physical fitness and other personal priorities to keep up with business demands. Thirty-eight percent of small business owners maintain full or part-time jobs while running their own business. If you're not happy, healthy and motivated, you can't create a business model that provides a positive customer experience. Nobody wants to do business with a grouchy, bitter and exhausted owner. Take care of yourself as you nurture your business. Take time to manage your own needs and lead your business with positive outlook. That attitude will reflect in your business operations and attract loyal followers, customers, and employees.
5. Growing Pains Reap Rewards
There's no denying that running a business is hard work and requires a major commitment of time, energy and resources. The stress can become daunting, but remember you're the leader. It's your baby. It's up to you to grow it into a mature enterprise that will reward you for all your attention and dedication to detail in creating the right business and leadership model.
#######
Faisal Hoque is the founder and CEO of BTM Corporation. BTM Corporation leads the industry in accelerating business value creation and sustainable growth by implementing transformative management practices of CONVERGENCE. Faisal is an internationally known entrepreneur, thought leader, and was named as one of the Top 100 Most Influential People in Technology. A former senior executive at GE and other multi-nationals, he has written five management books, established a research think tank, the BTM Institute, and become a leading authority on CONVERGENCE, innovation, and sustainable growth. His latest book, The Power of Convergence was released in April 2011 and named one of the Best Business Books of 2011. Follow Faisal @faisal_hoque | © 2012 Faisal Hoque