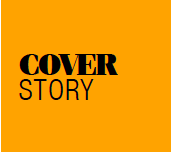 by Faisal Hoque, Shadoka.
"This article appeared in the March 2016 issue of Indian Management has been selected for the  'AIMA Dr Ram Tarneja Award for Best Article in Indian Management'.  All India Management Association (AIMA) recognises and awards the best authors that contribute to 'Indian Management'; AIMA's monthly management journal brought out in association with Spenta Multimedia. An eminent and distinguished Jury panel reviews the best articles that appear in the journal over the year and rewards the best contribution with the 'AIMA – Dr. Ram Tarneja Award for the Best Article In Indian Management'.

The Jury for the award, comprising of leading professionals and academicians reviewed the articles published over the year and their decision was unanimous." – AIMA
According to a recent report, there are presently more than 48 million small businesses in India, almost double the number of small companies in the US (28 million).
India's Prime Minister, Narendra Modi, is a champion of small business growth. On January 16, 2016, he launched the Startup India Action Plan to facilitate small-business growth in the country. His plan includes a fund of R10,000 crore for backing startups. Yet, the rate of failure for new businesses will remain high. It is that very failure rate that has led to the creation of an entire industry of startup support programmes designed to help entrepreneurs beat the odds. It is working—for some, anyway—even if they are not who you think.
Read the full article below…
CS-Faisal

(A version of this article was originally published on Fast Company. It has been modified by the author to incorporate current India market context.)
[Featured Image: flickr user Katrin Hagel]