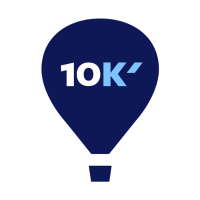 We are nearly two decades into the 21st century and finding meaning in your work (both in and out of the office) has become all but a way of life. Faisal Hoque shares his thoughts on what businesses can do to accommodate this new way of working.
How many of your employees work on businesses or side projects that have nothing to do with their job titles? Or how many of you reading this have side businesses or projects that have nothing to do with what you do day to day?
We are nearly two decades into the 21st century and finding meaning in your work (both in and out of the office) has become all but a way of life.
"Workers today, especially creative workers, want to innovate and do new things," says Faisal Hoque, serial entrepreneur and author of several books on creativity and innovation. "As a result, they find it much more fulfilling when they have multiple 'walls', meaning that they work for many different outfits at the same time."
Having multiple 'walls' can be as simple as having a few freelance projects on the side, says Hoque, or something more involved. A person might be a VP at one company during the week, sit on the board of another, and act as interim director at a third. As this method of seeking fulfillment gains prevalence, the way that companies meet the expectations of their employees will change. In order to recruit and retain the best talent, says Hoque, they'll need to think differently about how they structure their teams and provide meaning. The challenge for businesses is to find ways to leverage the passions of their employees in the workplace, even if their personal side projects aren't directly work-related.
Clustering the future of work
In his book, Everything Connects: How to Transform and Lead in the Age of Creativity, Innovation and Sustainability, Hoque explores a management concept called talent clusters: highly specialized teams brought together for a specific task, and then disbanded once the task is complete. Talent clusters are very similar to the way the film industry works: a film brings together a diverse group of people to work together (actors, a director, producers, film crew, etc), and disbands once the film has been made so the workers can move on to the next project.
Your first reaction to talent clusters might be that it sounds similar to how a professional services consultancy functions. But unlike the traditional consulting model, talent clusters are permanent fixtures of a company, and can pull in resources from outside the organization if necessary. Membership is fluid based on the task at hand. Team members are assigned roles and responsibility based on their interests and capabilities, not their job title. And someone who is an individual contributor to the cluster on one project might be leading it on the next, depending on the assignment.
Adopting this model has significant benefits for business. The Harvard Business Review reports that because clusters are autonomous units, they are less burdened by the needs of many types of teams and individuals, and can create a work environment that is physically and technically removed from the bureaucratic decision-making of the larger organization. Additionally, their size and focus enables clusters to foster higher levels of motivation and purpose among the people that make it up. Members genuinely know and care about each other and can support each other's long-term development.
But managing clusters is very different than the hierarchical model many companies are used to, and that's why many traditional companies are having such a hard time, says Hoque.
"When I say traditional companies, I'm not talking about the GEs and Exxon Mobiles of the world. If you look beyond that, there are thousands of middle market companies that can't break away from traditional models and are getting disrupted by up-and-coming companies."
Many of the middle market companies Hoque references have outgrown their startup days where they were able to pivot quickly and try new ideas. But they haven't reached the scale of large, multi-billion dollar corporations that have seemingly endless resources for innovation teams dedicated to disruptive ideas. Almost by default, they've adopted a mindset that is resistant to change.
Overcoming resistance to change
Hoque suggests that there are two fundamental forces at play that cause resistance to change.
1. An internal limitation that causes a person to feel like they are unable to change;
2. The inability to keep up with the external change around them.
"Those two factors are equally applicable to organizations as they are to individuals. Organizations are nothing but collections of people, so when the leaders cannot help others overcome those internal and external change factors, businesses cannot move forward."
So how does a business or an individual counteract these two forces and become more open to change? According to Hoque, the answer lies in embracing the modern way of working: take on side projects, seek out serendipitous connections, and build a diverse network of resources — and encourage your employees to do the same!
"Develop a mindset that allows you to establish a system of thinking that executes what you want to do. When you are intentional about the breadth of experiences you give yourself, you create a deeper understanding of yourself, which helps clarify the foundation of the creative process."
More practically, Hoque suggests being intentional about:
The media you consume: Taking in a range of art, news, and scholarship makes you more vulnerable to cross-pollinating insight. Create an internal process in your office to share interest content that exposes others to new concepts. At 10,000ft, we have a #reading-list Slack channel devoted to sharing interesting content we find — work-related or not.
The people you see: The success of a team is predicted by the quality and quantity of the connections its members have, especially across disciplines and silos. We benefit from growing diverse partnerships within our lives. Can you facilitate a way for different disciplines on your team to connect and share ideas more often?
The events you attend: Where do people in your interest and priority circle congregate? Conferences, talks, dinner parties? The idea is that conferences and parties are places where serendipity makes itself available, ready to be realized by a friendly smile and a heartfelt handshake. What opportunities are there for your team to attend events together?
An individual's passions and motivations influence where they work and how they focus their energy more than ever before. To attract and retain the best talent, businesses must start to look for it in unexpected places and support their people in unexpected ways.
The talent cluster model is one way that organizations can respond to this shift in expectations. Its success will depend on the mindset companies adopt and how open to change they can become.
"It's the mindset, more than anything else, that is the driver of creativity and innovation."
How do you leverage your team's personal interests? Tell us what's been successful, or what hasn't worked so well in the comments below.
---
Faisal Hoque is a serial entrepreneur, thought leader, author of several books, and founder of SHADOKA and other companies. Formerly with GE and other global brands, he regularly contributes to Fast Company, Business Insider, and Huffington Post.
His work has also appeared in the Wall Street Journal, BusinessWeek, Mergers & Acquisitions, Fox, CBS, Financial Times, Forbes, and Leadership Excellence among others. He was named one of the Leaders to Watch in 2015 by The American Management Association (AMA). He has become one of the leading authorities on entrepreneurship, mindful leadership, innovation, creativity, transformation, and sustainable growth.
Follow Faisal @faisal_hoque or visit faisalhoque.com.